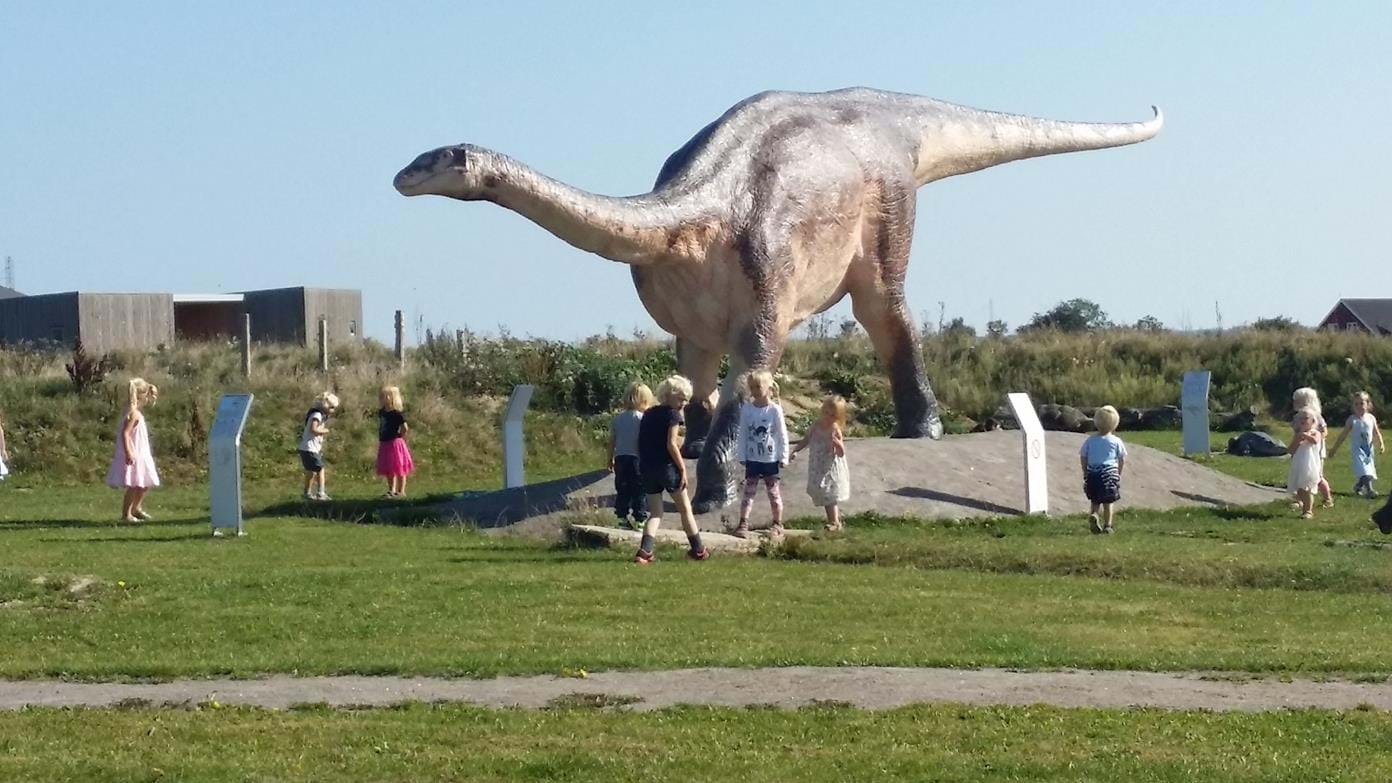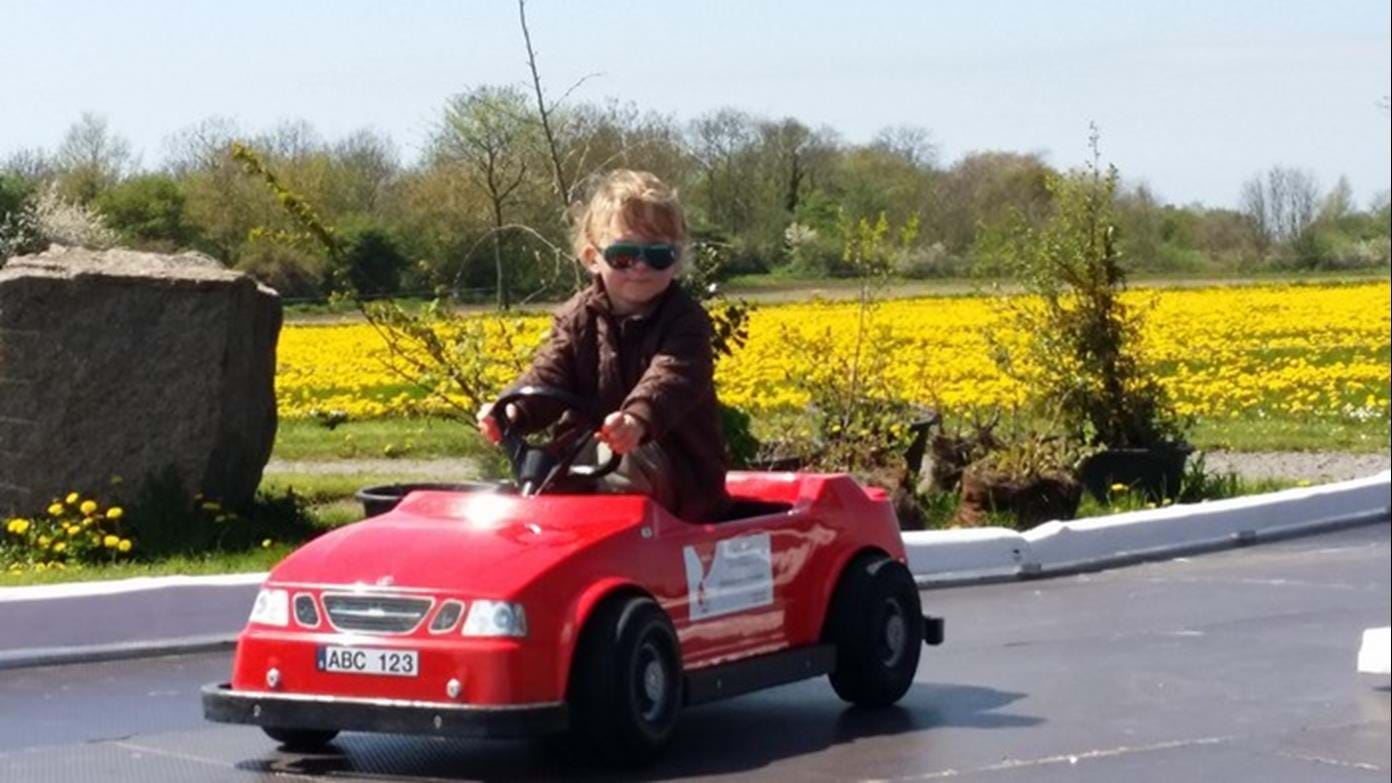 Start your holiday at NaturBornholm
NaturBornholm is a popular family friendly experience center in the center of Bornholm. Here you can experience time travel, earth quake and dinosaurs. We also have live crocodiles, aquarium and a bison exhibit. Outdoors we have dinosaurs, a playground with electrical cars for the kids and you can hunt for real fossils.
NaturBornholm is the place on the island of Bornholm, where you should start your holidays, because NaturBornholm literally opens the nature of Bornholm in inspiring the guests to find new experiences outside the roads and paths of the highly coloured brochures.  
The Fennoscandian Border Zone at NaturBornholm
You can easily take a step over a period of 1.2 billion years directly in front of the center.  Here the break line that divides the island into the ancient granite plinth in North Bornholm and the 1200 million years younger sandstone layer of South Bornholm, comes to light.
The rupture zone (Fennoscandian border zone) begins in Skagerrak, leads through Bornholm and is lost somewhere in the Black Sea. Only on Bornholm is the fault line - directly below the surface of the earth - visible and close enough to touch.
Weekend and holiday activities
At weekends, during the holidays and on public holidays, NaturBornholm offers a whole range of child-friendly activities and events. NaturBornholm is the place where science becomes entertainment.